My Blog
Posts for tag: dental injury
By Dental Impressions, PLC
December 16, 2018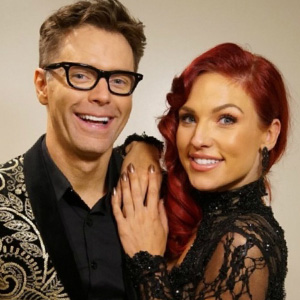 The long-running hit show Dancing with the Stars has had its share of memorable moments, including a wedding proposal, a wardrobe malfunction, and lots of sharp dance moves. But just recently, one DWTS contestant had the bad luck of taking an elbow to the mouth on two separate occasions—one of which resulted in some serious dental damage.
Nationally syndicated radio personality Bobby Bones received the accidental blows while practicing with his partner, professional dancer Sharna Burgess. "I got hit really hard," he said. "There was blood and a tooth. [My partner] was doing what she was supposed to do, and my face was not doing what it was supposed to do."
Accidents like this can happen at any time—especially when people take part in activities where there's a risk of dental trauma. Fortunately, dentists have many ways to treat oral injuries and restore damaged teeth. How do we do it?
It all depends on how much of the tooth is missing, whether the damage extends to the soft tissue in the tooth's pulp, and whether the tooth's roots are intact. If the roots are broken or seriously damaged, the tooth may need to be extracted (removed). It can then generally be replaced with a dental bridge or a state-of-the-art dental implant.
If the roots are healthy but the pulp is exposed, the tooth may become infected—a painful and potentially serious condition. A root canal is needed. In this procedure, the infected pulp tissue is removed and the "canals" (hollow spaces deep inside the tooth) are disinfected and sealed up. The tooth is then restored: A crown (cap) is generally used to replace the visible part above the gum line. A timely root canal procedure can often save a tooth that would otherwise be lost.
For moderate cracks and chips, dental veneers may be an option. Veneers are wafer-thin shells made of translucent material that go over the front surfaces of teeth. Custom-made from a model of your smile, veneers are securely cemented on to give you a restoration that looks natural and lasts for a long time.
It's often possible to fix minor chips with dental bonding—and this type of restoration can frequently be done in just one office visit. In this procedure, layers of tooth-colored resin are applied to fill in the parts of the tooth that are missing, and then hardened by a special light. While it may not be as long-lasting as some other restoration methods, bonding is a relatively simple and inexpensive technique that can produce good results.
If you would like more information about emergency dental treatment, please contact us or schedule an appointment for a consultation. You can learn more by reading the Dear Doctor articles "The Field-Side Guide to Dental Injuries" and "Knocked Out Tooth."
By Dental Impressions, PLC
September 27, 2018
During his former career as a professional footballer (that's a soccer star to U.S. sports fans) David Beckham was known for his skill at "bending" a soccer ball. His ability to make the ball curve in mid-flight — to avoid a defender or score a goal — led scores of kids to try to "bend it like Beckham." But just recently, while enjoying a vacation in Canada with his family, "Becks" tried snowboarding for the first time — and in the process, broke one of his front teeth.
Some fans worried that the missing tooth could be a "red card" for Beckham's current modeling career… but fortunately, he headed straight to the dental office as soon as he arrived back in England. Exactly what kind of treatment is needed for a broken tooth? It all depends where the break is and how badly the tooth is damaged.
For a minor crack or chip, cosmetic bonding may offer a quick and effective solution. In this procedure, a composite resin, in a color custom-made to match the tooth, is applied in liquid form and cured (hardened) with a special light. Several layers of bonding material can be applied to re-construct a larger area of missing tooth, and chips that have been saved can sometimes be reattached as well.
When more tooth structure is missing, dental veneers may be the preferred restorative option. Veneers are wafer-thin shells that are bonded to the front surface of the teeth. They can not only correct small chips or cracks, but can also improve the color, spacing, and shape of your teeth.
But if the damage exposes the soft inner pulp of the tooth, root canal treatment will be needed to save the tooth. In this procedure, the inflamed or infected pulp tissue is removed and the tooth sealed against re-infection; if a root canal is not done when needed, the tooth will have an increased risk for extraction in the future. Following a root canal, a tooth is often restored with a crown (cap), which can look good and function well for many years.
Sometimes, a tooth may be knocked completely out of its socket; or, a severely damaged tooth may need to be extracted (removed). In either situation, the best option for restoration is a dental implant. Here, a tiny screw-like device made of titanium metal is inserted into the jaw bone in a minor surgical procedure. Over time, it fuses with the living bone to form a solid anchorage. A lifelike crown is attached, which provides aesthetic appeal and full function for the replacement tooth.
So how's Beckham holding up? According to sources, "David is a trooper and didn't make a fuss. He took it all in his stride." Maybe next time he hits the slopes, he'll heed the advice of dental experts and wear a custom-made mouthguard…
If you have questions about restoring damaged teeth, please contact our office to schedule a consultation. You can read more in the Dear Doctor magazine articles "Trauma and Nerve Damage to Teeth" and "Children's Dental Concerns and Injuries."
By Dental Impressions, PLC
August 08, 2018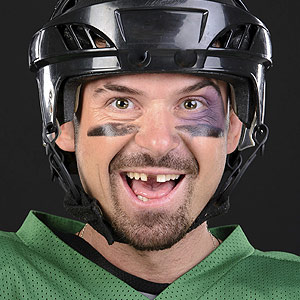 Contrary to what you might think, a knocked out tooth doesn't inevitably mean tooth loss. Time is of the essence — the shorter the interval between injury and replanting the tooth, the better the tooth's long-term survival. The longer the interval, on the other hand, the less likely the tooth can survive beyond a few years. That phenomenon is due to the mouth's natural mechanism for holding teeth in place.
The tooth root maintains its attachment with the jaw bone through an intermediary tissue known as the periodontal ligament. Tiny fibers from one side of the ligament securely attach to the tooth root, while similar fibers attach to the bone on the opposite side of the ligament. This maintains stability between the teeth and bone while still allowing incremental tooth movement in response to mouth changes like tooth wear.
While the ligament fibers will attempt to reattach to a replanted tooth's root, the longer the tooth is out of the socket the less likely the fibers will fully reattach. An "ankylosis" may instead form, in which the root attaches directly to the jaw bone without the periodontal ligament. In this situation the body no longer "recognizes" the tooth and begins to treat it like a foreign substance. In all but the rarest cases, the tooth root will begin to resorb (dissolve); at some point (which varies from patient to patient) the attachment becomes too weak for the tooth to remain in place and is lost.
Ideally, a knocked out tooth should be replanted within 5 minutes of the injury (for step-by-step instructions, refer to The Field-Side Guide to Dental Injuries available on-line at www.deardoctor.com/dental-injuries). Even if you pass the 5-minute window, however, it's still advisable to attempt replanting. With a subsequent root canal treatment (to remove dead tissue from the inner tooth pulp and seal it from infection), it's possible the tooth can survive for at least a few years, plenty of time to plan for a dental implant or similar tooth replacement.
If you would like more information on treatment for a knocked out tooth, please contact us or schedule an appointment for a consultation. You can also learn more about this topic by reading the Dear Doctor magazine article "Knocked Out Tooth."