My Blog
Posts for: January, 2018
By Dental Impressions, PLC
January 17, 2018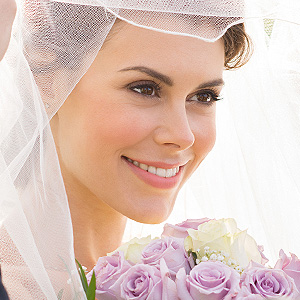 Congratulations—you're engaged! It's a stupendous (and hectic) time in your life as you plan your upcoming wedding.
You want to look your best for the big day—which means you may be dieting, exercising or making changes to your hairstyle and makeup. Be sure, though, to consider another important part of your appearance—your teeth and gums. Here are a few options that could help your wedding day smile shine even more.
Cleanings and whitening. While dental cleanings are primarily about removing disease-causing plaque and tartar they can also give your teeth that clean and polished look. And if you want an extra boost in brightness, consider whitening—we may be able to lighten up your teeth's stain-induced dullness.
Bonding. If your teeth have slight imperfections—chipping, slight gaps or staining that doesn't respond well to whitening, consider bonding techniques to repair or cover these defects. Composite resin is a dental material that can be shaped and bonded to teeth to reform a deformed tooth—and with color matching as well. For more extensive defects you can cover the front of imperfect teeth with bonded porcelain veneers or completely cap a tooth with a custom crown.
Tooth restorations. If you have missing teeth marring your smile, you have several options. The top choice: dental implants, which replaces the root of the tooth and will be able to have a crown attached to it. An implant can thus restore both better function and appearance. For more affordable options, you can also turn to fixed bridges or removable dentures. The latter can be custom designed to replace all the teeth on a jaw arch or just a few in different locations.
Gum enhancements. Teeth aren't the only part of your smile that might need a helpful touch—your gums' appearance might also be a problem. There are cosmetic procedures including plastic surgery and tissue grafting that can help correct overly prominent "gummy" smiles or, at the other end of the spectrum, longer appearing teeth because of gum recession.
Orthodontics. If you have extended time before the wedding date, we may be able to correct crooked teeth or a poor bite (malocclusion) that's adversely impacting your smile. In some cases, you may be able to choose clear aligners, removable plastic trays that are hardly noticeable to others, over more visible braces to correct your bite.
If you would like more information on cosmetic dentistry for lifetime events, please contact us or schedule an appointment for a consultation.
By Dental Impressions, PLC
January 02, 2018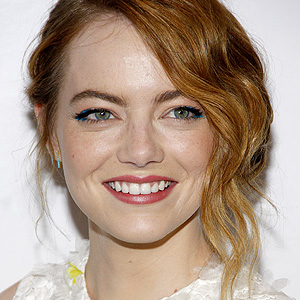 It's no secret that many of Hollywood's brightest stars didn't start out with perfectly aligned, pearly-white teeth. And these days, plenty of celebs are willing to share their stories, showing how dentists help those megawatt smiles shine. In a recent interview with W magazine, Emma Stone, the stunning 28-year-old star of critically-acclaimed films like La La Land and Birdman, explained how orthodontic appliances helped her overcome problems caused by a harmful habit: persistent thumb sucking in childhood.
"I sucked my thumb until I was 11 years old," she admitted, mischievously adding "It's still so soothing to do it." Although it may have been comforting, the habit spelled trouble for her bite. "The roof of my mouth is so high-pitched that I had this huge overbite," she said. "I got this gate when I was in second grade… I had braces, and then they put a gate."
While her technical terminology isn't quite accurate, Stone is referring to a type of appliance worn in the mouth which dentists call a "tongue crib" or "thumb/finger appliance." The purpose of these devices is to stop children from engaging in "parafunctional habits" — that is, behaviors like thumb sucking or tongue thrusting, which are unrelated to the normal function of the mouth and can cause serious bite problems. (Other parafunctional habits include nail biting, pencil chewing and teeth grinding.)
When kids develop the habit of regularly pushing the tongue against the front teeth (tongue thrusting) or sucking on an object placed inside the mouth (thumb sucking), the behavior can cause the front teeth to be pushed out of alignment. When the top teeth move forward, the condition is commonly referred to as an overbite. In some cases a more serious situation called an "open bite" may develop, which can be difficult to correct. Here, the top and bottom front teeth do not meet or overlap when the mouth is closed; instead, a vertical gap is left in between.
Orthodontic appliances are often recommended to stop harmful oral habits from causing further misalignment. Most appliances are designed with a block (or gate) that prevents the tongue or finger from pushing on the teeth; this is what the actress mentioned. Normally, when the appliance is worn for a period of months it can be expected to modify the child's behavior. Once the habit has been broken, other appliances like traditional braces or clear aligners can be used to bring the teeth into better alignment.
But in Stone's case, things didn't go so smoothly. "I'd take the gate down and suck my thumb underneath the mouth appliance," she admitted, "because I was totally ignoring the rule to not suck your thumb while you're trying to straighten out your teeth." That rule-breaking ended up costing the aspiring star lots of time: she spent a total of 7 years wearing braces.
Fortunately, things worked out for the best for Emma Stone: She now has a brilliant smile and a stellar career — plus a shiny new Golden Globe award! Does your child have a thumb sucking problem or another harmful oral habit? For more information about how to correct it, please contact us or schedule an appointment for a consultation. You can learn more in the Dear Doctor magazine article "How Thumb Sucking Affects the Bite."